Now Available at J. Lewis Jewelry
"TritonRAW presents the ultimate expression of form, combining minimalist design
with luxurious materials and a pragmatic sensibility. Linear, smooth structures in elegant matte nishes contrast with rich, sensuous accents for an understated, re ned collection.
TRITON'S signature Tungsten Carbide - in
its elemental state - forms the foundation of TritonRAW, shaped into austere, yet essential jewelry. Whether rendered in a clean, uncomplicated band, or simply enhanced with highly polished white or black nano- coating, or opulent yellow, white, or rose 18K gold, the RAW selection offers iconic style. Complemented by two pendants–classic cross or tag silhouettes, each embedded with an 18K gold bar accent on a rugged sterling silver chain–the collection is rounded out with a leather-banded ID bracelet also embedded with the 18K bar. "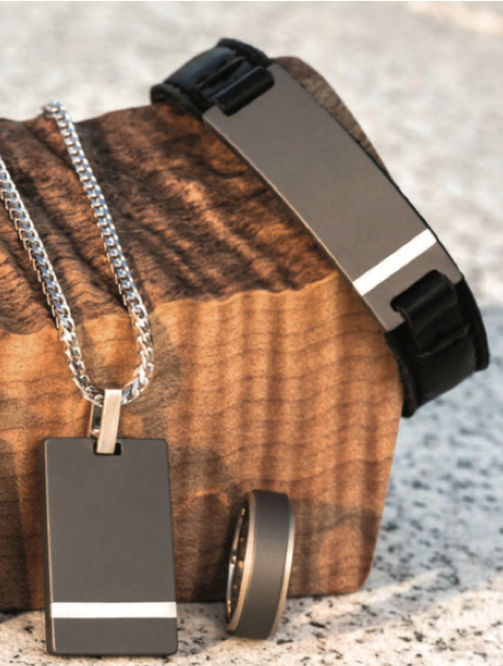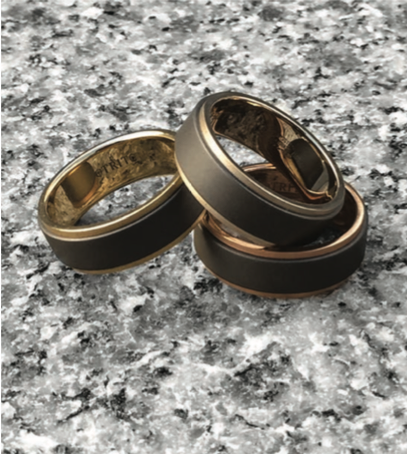 "Setting a new standard for innovation, TRITON has established a unique approach to men's jewelry and risen to become the global industry leader. Founded in 2000
and led by forward-thinking vision and
the technology of the TRITON Innovation Lab, each piece carries the durability
and high-tech/high-touch qualities that consistently deliver both contemporary- and classically-styled products. TRITON pieces are crafted with exclusive complex metals developed solely by and for the company, allowing for collections that speak to a broad range of men, taking them from wedding band to everyday wear. Always modern and fashion-driven, TRITON rings and jewelry are strong and functional with a solid reputation for performance. "